JY6601 transformer oil insulating tester adopts completely new electromagnetic compatibility concept(EMC) which designed to avoid tester crash accident during testing, and also can still work well in high magnetic field.
JY6601 transformer oil tester use advanced voltage breakdown control technology which will keep breakdown energy in a very low level,that will avoid pollution to oil sample during testing and make sure the test result are accurate and reliable.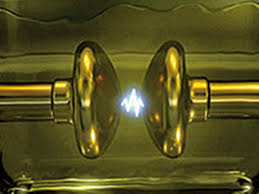 FUNCTION INTRODUCTION
1. Never crash:
JY6601 adopts electromagnetism compatibility(EMC) to avoid tester crash
in test process. The instrument can work well in high-intensity electromagnetic environment
2. High precision:
JY6601 adopts completely new breakdown voltage control technology to make the breakdown discharge energy to the lowest,which avoid oil sample
pollution during test process and make test results reliable and accurate.
3. New type oil cup:
JY6601 oil cup is made by new material with high strength and long service life to avoid fragile and leakage problem during testing.
4. Complete protection system:
JY6601 has a variety of protection devices which will make sure the safety of operator and tester itself in accident
like inferior oil beakdown and empty cup breakdown.
High performance of MPU (microprocessor) can provide high precise data and fast calculation.

LCD screen provide clear display for all tested value.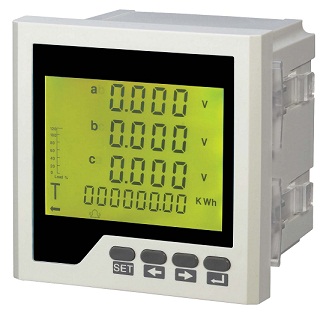 Thermosensitive printer provide fast and clear tested value printing.
JY6613 supply RS485 and USB interface for data transmission.

We supply a infrared temperature measuring gun with tester for free!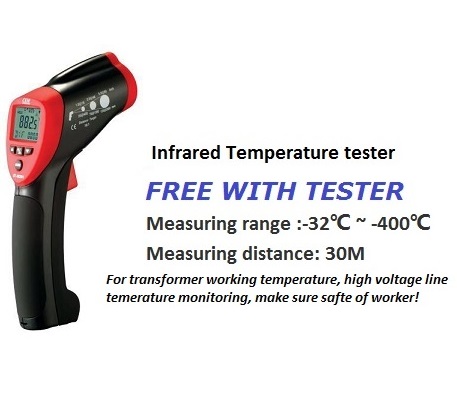 TECHNOLOGY SPECIFICATION:
| | |
| --- | --- |
| Output voltage | 0~80kV/100kV |
| Minimum resolution | 0.1 kV |
| Accuracy | 2%×read±0.2kV |
| Voltage raise speed | 1.0/2.0/3.0kV/s |
| Breakdown disconnecting time | ≤1ms |
| Experimental times | 1~6 |
| Volume of the oil cup | 400ml: 200ml |
| Distance between the poles | 2.5mm(Electrode gap is adjustable) |
| Temperature in operation | 0~40℃ |
KRI will supply fast delivery work to make sure your can receive tester in time!