The instrument detects the amplitude-frequency response characteristics of each winding of the transformer, compares the detection results vertically or horizontally, and judges the possible deformation of the transformer windings according to the degree of change in the amplitude-frequency response characteristics.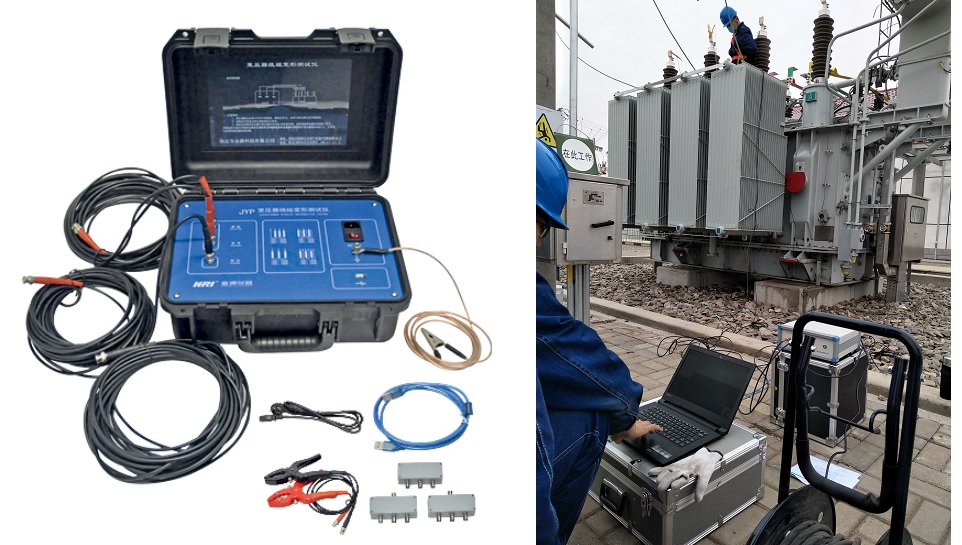 Features:
1. The frequency response method is used to measure the transformer winding characteristics. Without disassembling and assembling the transformer casing, by detecting the amplitude-frequency response characteristics of each winding, the winding distortion, bulge or displacement of transformers of 6kV and above can be accurately measured. Condition.
2. The measurement speed is fast, measuring 100Hz to 1MHz for a single winding, 1000 point logarithms
3. The frequency sweep test time is about 15 seconds, the frequency accuracy is very high, and the frequency accuracy is 0.005%
4. Using digital frequency synthesis, the frequency stability is higher
5. 9 curves can be loaded at the same time, and the relevant parameters of each curve are automatically calculated and automatically diagnosed.
The deformation of the broken winding is given, and the reference conclusion of the diagnosis is given.
6. The analysis software used is powerful, and the software and hardware indicators meet the power industry standard IEEE PC57.141
7. Adopt windows platform, compatible with WindowsS XP/Windows7/windows8/windows10
8. Use the database to save the test data, and the management of the test data is simple and convenient
9. The software management function is powerful, fully considering the needs of on-site use, measurement data, automatic storage, automatic export generation, Word version test report (need to install the corresponding Office software) or IPG picture report, convenient for users to produce test reports
10. The software has a high degree of intelligence. After the input and output signals are connected, all the measurement work can be completed by pressing one key.
1. Scan mode:
1.1.Single winding scanning range: (100Hz) - (1MHz) 1000 scanning points with 15 seconds, resolution 0.25kHz, 0.5kHz and 1kHz
2. Other technical parameter
2.1. Amplitude measurement range: (-100dB) to (+20 dB)
2.2. Amplitude measurement accuracy: 0.1dB
2.3. Scanning frequency accuracy: 0.005%
2.4. Signal input impedance: >1MΩ
2.5. Signal output impedance: 50Ω
2.6. Signal output amplitude: ± 20V
2.7. Test repetition percent: 99.9%