Now we have promotion activity as below:
1. Buy any Kingrun tester, will get a KEW2200 clamp meter for Free!!
2. You will get 5% discount by online inquiry(just click the green"INQUIRY"bottom and put into your specific inquiry).
3. 2 Years warranty period. Whole lifetime maintenance.
4. 24h online technical support.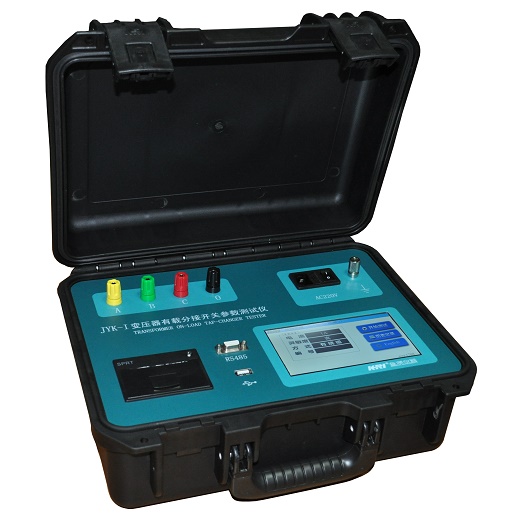 JYK I on-load Tap Changer Tester,OLTC tester,Adopting the complete new test principle and microcomputer technology, the instrument can test the performance of the on OLTC of various kinds of power transformers without disassembling transformers, and hoisting OLTC by indicating and printing the parameters such as transition waveform, transition resistance, transition time and three phase simultaneity, which are used to judge the quality of the OLTC.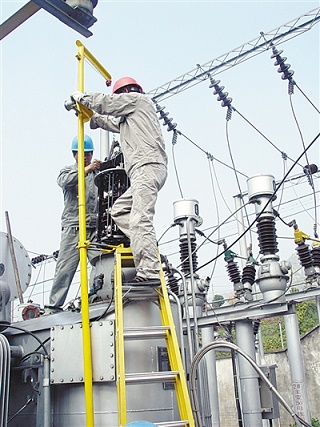 Function Introduction
●Using the large screen TFT LCD and touch screen and the grading English menu, which makes the operation easy and fast.
●Intelligent test and result analysis, having the functions of enlarging or reducing the waveform and automatically converting the number of tap.
●Three independent constant current sources.
●Six independent signal processing channels, high-speed A/D conversion, 100kHz high-speed sampling, truly reflecting the changes in parameters.
●JYK I on-load Tap Changer Tester,OLTC tester is equipped with large capacity flash memory, which can store 50 sets of data. The data can be archived, read and analyzed at any time.
●The instrument has its own calendar, showing the date and time, and automatically print the test time.
●With RS485 communication interface and U disk interface, the instrument can transmit data to U disk, which is convenient for computer to manage data.
●JYK I on-load Tap Changer Tester,OLTC tester has the high speed thermal printer.
●JYK I on-load Tap Changer Tester,OLTC tester has automatic discharge circuit and over voltage protection circuit.
Parameters

Index

Output source

DC 1A/0.4A

Operation source

AC220V (±10%) 50Hz±1Hz

Resistance resolution

0.01Ω

Range of transition resistance

0.3~20Ω (1A)

1~60Ω (0.4A)

Accuracy

Transition resistance

±(5%+0.2Ω)

Simultaneity

±(0.2%+0.1ms)

Sampling frequency

100kHz

Rang of transition time

0~240ms

Time resolution

0.1ms

Operation temperature

0℃~40℃

Relative humidity

≤85%RH

Volume

L360mm * W280mm * H160mm

Net weight

4.6kg