JYL100B/200B adopts the Kelvin four-wire measurement method, which effectively eliminates the influence of the resistance of the test line itself on the test results. The instrument is suitable for testing high voltage switchgear, circuit breakers contact resistance with high output voltage and long duration can be continued for a long time. The primary resistance of the current transformer can be measured, and the grounding wire is measured in groups.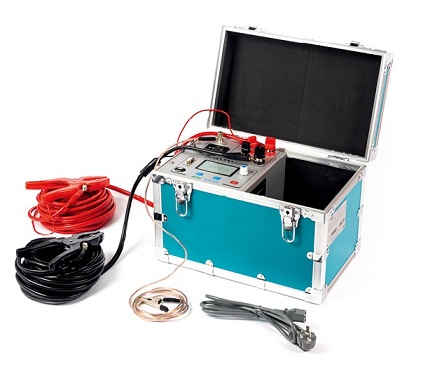 FUNCTION INTRODUCTION:
1.The Max. test current can reach 200A which can test Min.0.01μΩ contact resistance value
2.With high output voltage, the test line is easy to carry and connection
3.The test output current is from high accuracy switch type constant-current source, no manual adjustment required, which will shorten test time and improves test accuracy.
4.Adopts Kevin four-pole wiring method to eliminate the effect of test wire resistance to test results effectively.
5.The current compensation function is added, which effectively reduces the influence of the current shunt of the double-ended ground wire of the GIS switch on the test results.
6.With overheat protective circuit which can ensure the instrument is reliable and stable during long time continuous work
7.The instrument is simple in operation. With a light weight, it is suitable for outdoor work.
8. With RS485 communication interface for remote control measurement(with operation software) .
9. With U disk storage interface and built-in printer.
TECHNICAL PARAMETERS:
Figures on display

Four and half figure display

Type

100B

200B

Output current

50A

100A

50A

100A

200A

Test range

0~100mΩ

0~50mΩ

0~100mΩ

0~50mΩ

0~20mΩ

Accuracy

0.5% ± 0.2μΩ

Minimum resolution

0.01

μ

Ω

Output voltage

DC 10V

Power supply in operation

AC220V±10%,50Hz

Temperature in operation

-20 ~40℃

Relative humidity

≤80%RH, No dew

Volume

Length 360mm x Width 235mm x Height 270mm

Net weight

8.5 kg
JYL's Main Application Object Range: