Demo Video: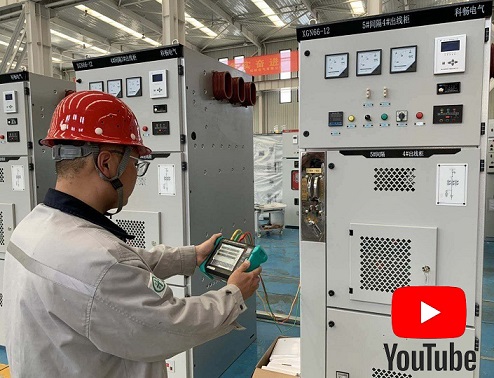 As a high current passes through a pair of mechanically independent metallic contacts, the contact resistance must be as low as possible. An increase in contact resistance can lead to additional degradation. So we need to make regular measurements of the dynamic and static contact resistance of the contacts to ensure that the contacts being tested are in good contact.

JYL Circuit breaker contact resistance tester is a new generation of micro-resistance tester based on IEEE C57.09-1999(5.15), the tester is just 1.9kgs with built-in rechargeable battery, so it is suitable for site testing work.
JYL can satisfy the measurement of micro resistance such as high-voltage switchgear contact resistance, SF6 & Vacuum circuit breaker contact resistance, transformer bushing joints resistance, GIS cabinet contact resistance, bus-bar joints resistance, cable connection, welding joints resistance, relay metal contact resistance and so on.

Functions:
1. Built-in bluetooth communication function.
2. The output current is upto 100A which is suitable for most of contact resistance items.
3. Test contact resisstance rang:0.1 µΩ to 5mΩ
4. Tester 's shell has the function of insulation, anticreep, anti-wind, and anti-sand.
5. Anti-power frequency interference that can make sure the test precision in high frequency circumstances .
6. Equipped with highlight 5.6 inch color touch screen, so the tester can be used both indoor and outdoor.
7. With the function of monitoring and protecting the Battery power and the temperature of tester.
8. Flash disk interface for exporting data.
9. With data storage function, it can store 100 sets of testing data.
10.With function of automatic shutdown(shutdown without operation exceeding 5 minutes).
13. JYL circuit breaker contact resistance tester has built-in lithium battery(12V/5.2AH,Charging time is about 3 hours using special charger JS-042203(DC4.2V/2A*3 sets)), not need AC power supply, so JYL contact resistance tester is suitable for field contact resistance testing.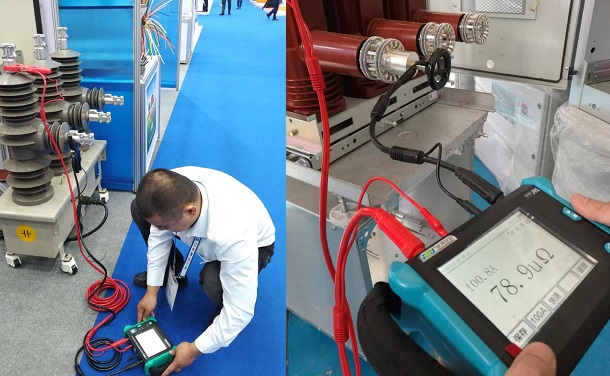 Technical specification:
Type

JYL Hadheld contact resistance tester

Output current

50A

100A

Test range

0~10mΩ

0~5mΩ

Accuracy

±(reading*0.5% ± 1μΩ)

Current accuracy

± 5%

Minimum resolution

0.1μΩ

Output voltage

about 2.0V

Testing Time

quick、10 S、20 S、30 S、40 S、50 S、60 S (optional)

Testing times

>500 times (100A "quick" mode with 10 mΩ load by one charge)

resistance of special test cable

≤15mΩ

Temperature in operation

-20℃ ~40℃

Relative humidity

≤80%, No dew

Volume / Weight

L210mm x W150mm x H70mm / 1.9kg