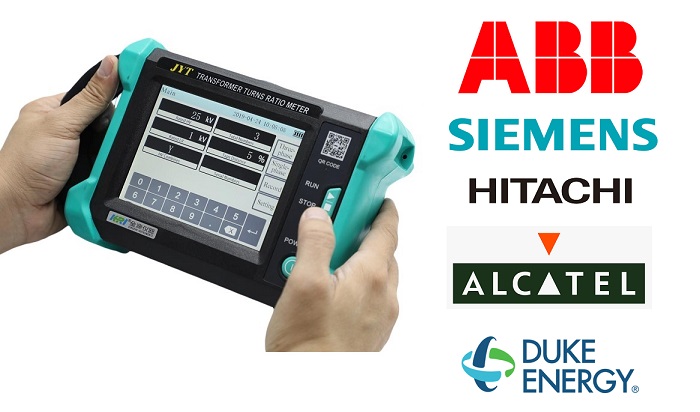 JYT portable transformer turn ratio tester (TTR)
JYT portable transformer turn ratio tester is a new generation of ratio tester based on modern industrial design concept. With built-in lithium battery, no AC power supply, it's suitable for field use. More than 800 measurements can be made at one charge. It is portable, efficient, accurate and fast. It is an ideal instrument for variable turn ratio testing in power generation, transmission, substation, industrial and mining enterprises.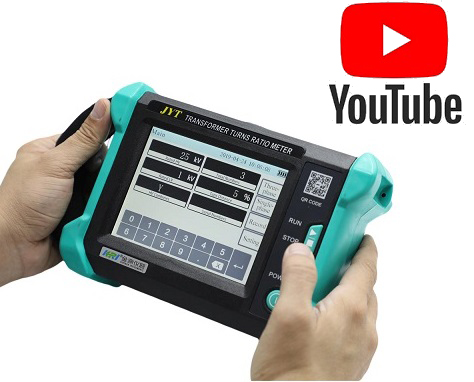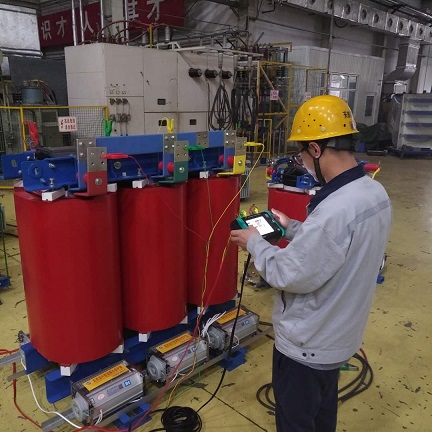 Functional characteristics
1. With powerful built-in lithium battery which is suitable for field testing work, can perform more than 800 times testing on a single charge.
2. The shell has the function of insulation, sealing, anti creep, anti-wind, and anti-sand.
3. The soft rubber at the corners protects the tester effectively..
4. It with 8 connection poles meets the requirements of transformer turn ratio testing from distribution transformer to power transformer, current transformer (CT), voltage transformer (PT) and Z-type connection transformer.
5. JYT portable turn ratio tester has 5.6 inch color high brightness touch screen, so the tester can be used both indoor and outdoor.
6. With mechanical key for "run/stop".
7. JYT portable turn ratio tester equipped with the function of monitoring and protecting the Battery.
8. With "flash disk" interface for exporting data.
9. With blue tooth communication function.
10. JYT portable turn ratio tester has the functions of high and low voltage reverse connection protection, short circuit protection of transformer and inter-turn short circuit protection.
11. With function of automatic shutdown: shutdown without operation exceeding 5 minutes.
JYT select series NEC Microprocessor to make sure high testing accuracy.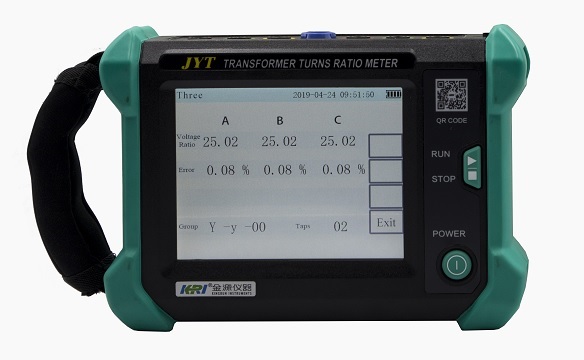 Technical specification:
Type

JYT Hand held turn ratio tester

Test range

0.9-10000

Minimum resolution

0.0001

Accuracy

±0.1%( ratio value<500)
±0.2%( ratio value 500~2000)
±0.3%( ratio value 2000~10000)


Output voltage

Max 35V/50Hz

Testing times

≥800 times (quick mode)

Storage datas

100 sets

Temperature in operation

-20℃ ~40℃

Relative humidity

≤80%, No dew

Volume

L210mm x W150mm x H70mm

Net weight

1.6 kg
CALIBRATION CERTIFICATE FROM ILAC.MRA(The world's most stringent calibration testing agency)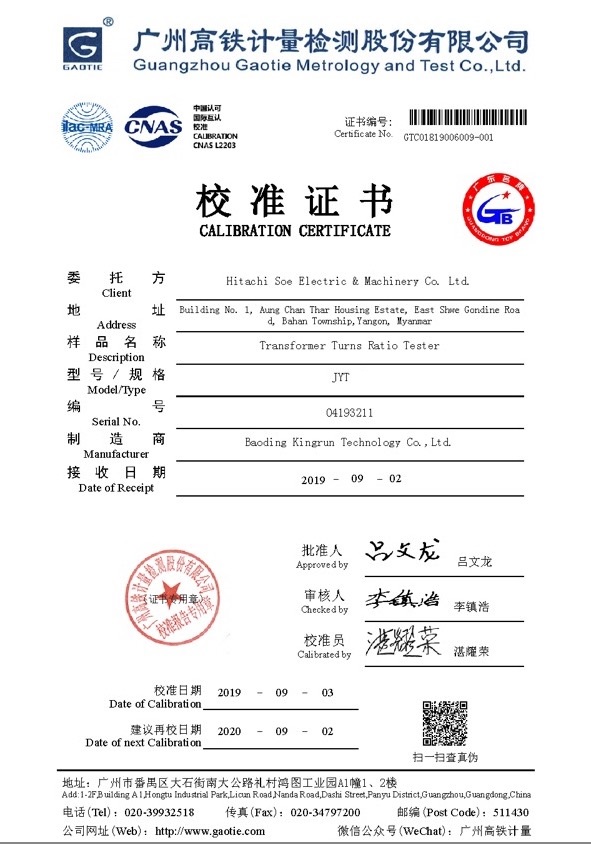 All KRI tests will adopt international express to reach any corner of the world as fast as 72 hours


Kingrun attend Jakarta Power-Gen 2018 exhibition and IEEE Thailand 2019


Now we have promotion activity as below:
1. Buy any Kingrun tester, will get a KEW2200 clamp meter for Free!!
2. You will get 5% discount by online inquiry(just click the green"INQUIRY"bottom and put into your specific inquiry).
3. 2 Years warranty period. Whole lifetime maintenance.
4. 24h online technical support.