When thinking about power transformer testing, transformer turn ratio testing(TTR) ranks number one in the routine maintenance testing for most engineers. Turn ratio testing provides a good starting point for transformer diagnostics.
Demo Video: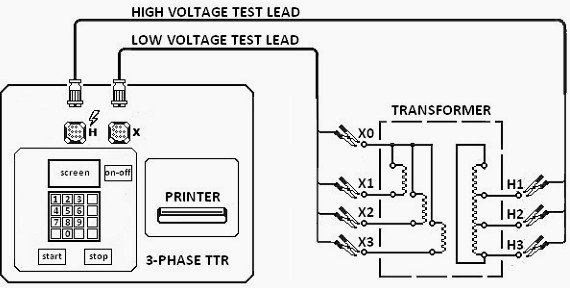 TECHNOLOGY SPECIFICATION:
Type

JYT-F Turn ratio tester

Figures on display

5 Five figure

Output voltage

AC160V

AV10V

Auto (DC battery)

Test range

0.9 -10000

0.9 - 500

0.9 - 5000

Accuracy

<500

0.1% ±2 Character

≤150

0.1% ±2 Character

≤1000

0.1% ±2 Character

500-2000

0.2% ±2 Character

150-500

0.3% ±2 Character

1000-5000

0.3% ±2 Character

>2000

0.3% ±2Character

Minimum resolution

0.0001

Rechargeable lithium battery

Power supply in operation

AC220V±10%,50Hz±1Hz

Test storied data

50 Groups

Temperature in operation

-20~40℃

Relative humidity

≤80%RH, No forming dew

Volume / Weight

Length 395mm Width 240mm Height 250mm / 6 kgs

JYT-F Turn ratio tester interface: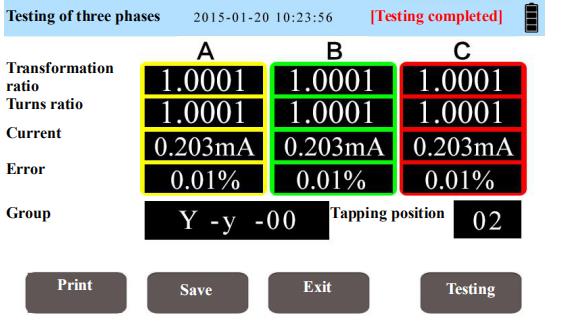 FUNCTION INTRODUCTION:
1. Fit for distribution transformer to 1000kV transformer
2. JYT-F transformer turn ratio tester has wide test turn ratio range,: up to 0.9-10000.
3. Fast test speed, finishing three-phase test in 9 seconds.
4. Easy find short-circuit among winding by electric current testing function
5. Can test CT, PT,CVT and Z connection of transformers.
6. With blind-test function for testing turn ratio and connection group type of power transformer. 7.Time,date and data saved automatically as power failure.
8. JYT-F transformer turn ratio tester equipped with 480 groups data stored, Large screen display, printing with thermal printer inside, with RS485 communication interface and U flash disk memory interface
9. Protection function from transformer short-circuit, turn-to-turn short-circuit , high-low voltage reverse and mis-connection to 380V voltage.
JYT-F transformer turn ratio tester is a professional testing equipment which is suitable for transformer manufacture, transformer service industry, substation maintenance, power transformer /distribution transformer maintenance company and other transformer testing field, Kingrun series turn ratio testers have reliable capability, accurate testing results and long working life, JYT-F transformer turn ratio tester was selected by SIEMENS and ABB transformer manufacture and transformer service companies.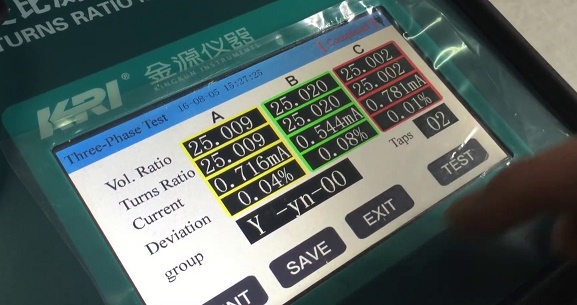 JYT-F select series NEC Microprocessor to make sure high testing accuracy.

CALIBRATION CERTIFICATE FROM ILAC.MRA(The world's most stringent calibration testing agency)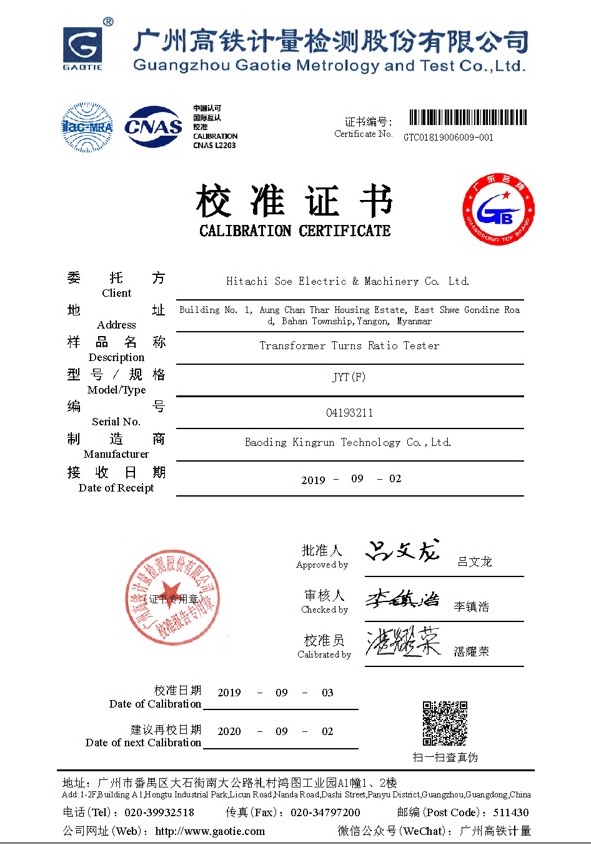 All KRI tests will adopt international express to reach any corner of the world as fast as 72 hours

Kingrun attend Jakarta Power-Gen 2018 exhibition and IEEE Thailand 2019


Now we have promotion activity as below:
1. Buy any Kingrun tester, will get a KEW2200 clamp meter for Free!!
2. You will get 5% discount by online inquiry(just click the green"INQUIRY"bottom and put into your specific inquiry).
3. 2 Years warranty period. Whole lifetime maintenance.
4. 24h online technical support.