Three Gorger Project is attracting worldwide attention, mono block transformer capacities reaches 840 MVA, create the best in China, it was made together by Siemens Germany, Baoding Tianwei and Shenyang transformer factory. 80100 transformer direct-current electric resistance testing instrument have been to develop specially to resolve the difficult problem that temperature-rising tests have been suitable to the request that 220kV and the transformer above 220kV temperature test, have passed the strict acceptance check, having reached advanced world level, have filled in the blank in China.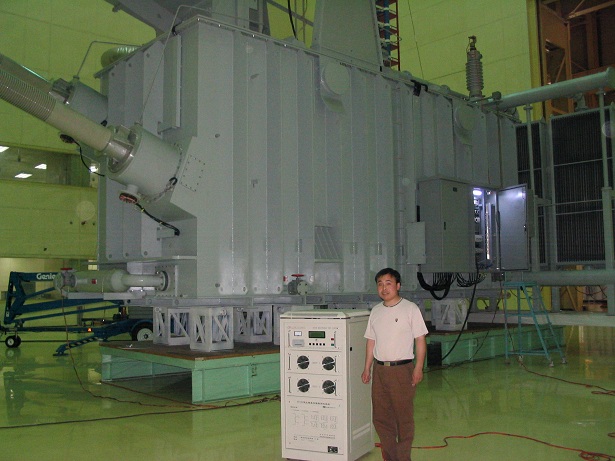 FUNCTION INTRODUCTION
●.Adapt to the temperature rise and winding resistance testing for above 240MVA large-scale transformers.
●The testing data is stable and accurate within 2 minutes as measuring 840 MVA transformer low voltage winding resistance.
●Unique double channels design can demonstrate the measured data synchronously.
●Testing data automatically print per 60 seconds
●Match the conversion software of temperature rise, the value of temperature rise can handle automatically.
High performance of MPU (microprocessor) can provide high precise data and fast calculation:

LCD screen provide clear display for all tested value.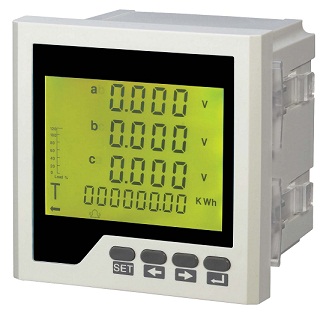 Thermosensitive printer provide fast and clear tested value printing.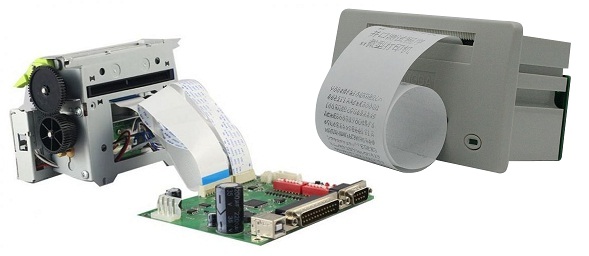 JYR series winding resistance tester supply RS485 and USB interface for data transmission.

Testing clips are made from pure copper with punch forming , the surface is nickel plating, the handle is insulating, the testing clip is safe, easy handling and well connection.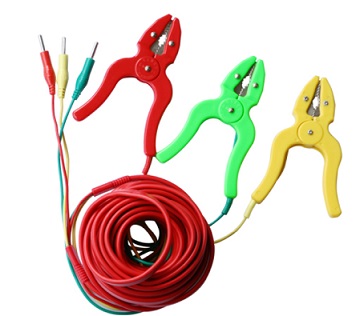 We supply a infrared temperature measuring gun with tester for free!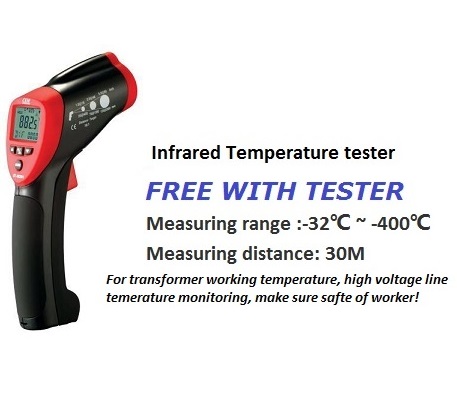 KRI will supply fast delivery work to make sure your can receive tester in time!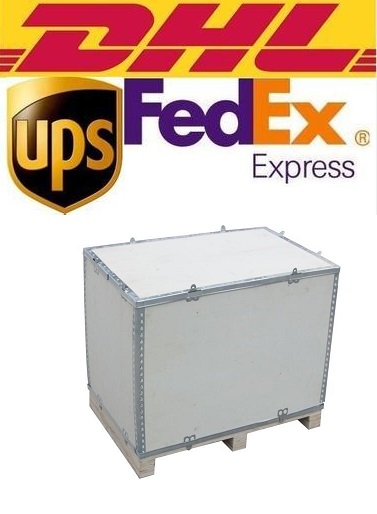 Field of application: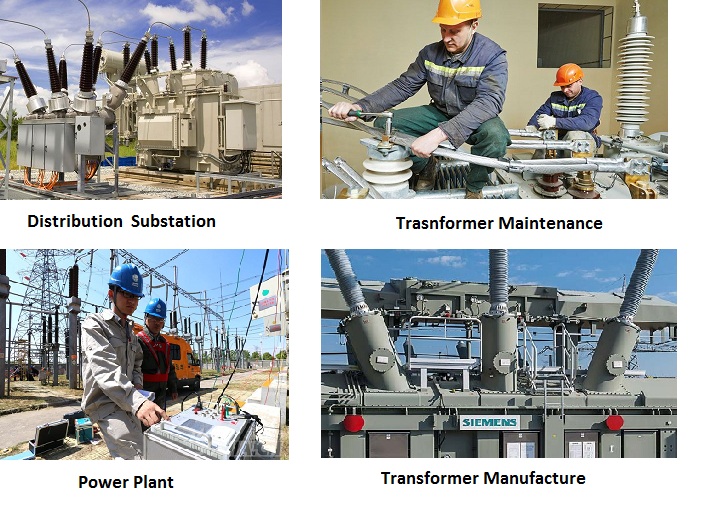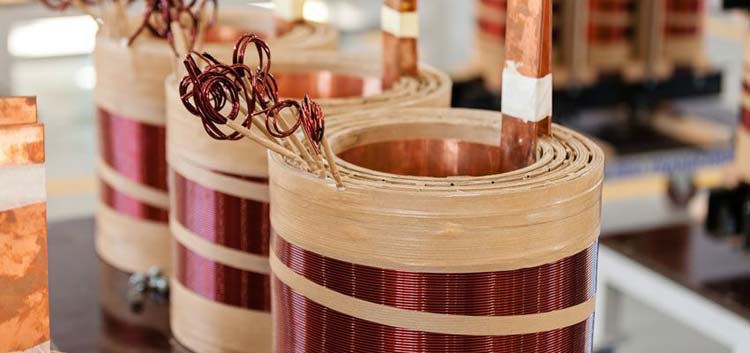 TECHNOLOGY SPECIFICATION:
Figures on display

Four and half figure display

Output current

100A

50A

25A

Test range

0~0.8Ω

200μΩ~1.6Ω

400μΩ~3.2Ω

Accuracy

0.2%±0.1μΩ

Minimum resolution

0.1μΩ

Output voltage

DC80V

Power supply in operation

AC220V±10%, 50Hz±1Hz

Temperature in operation

-20~40℃

Relative humidity

≤80%RH, No forming dew

Volume

Length 570mm Width 600mm Height 1390mm